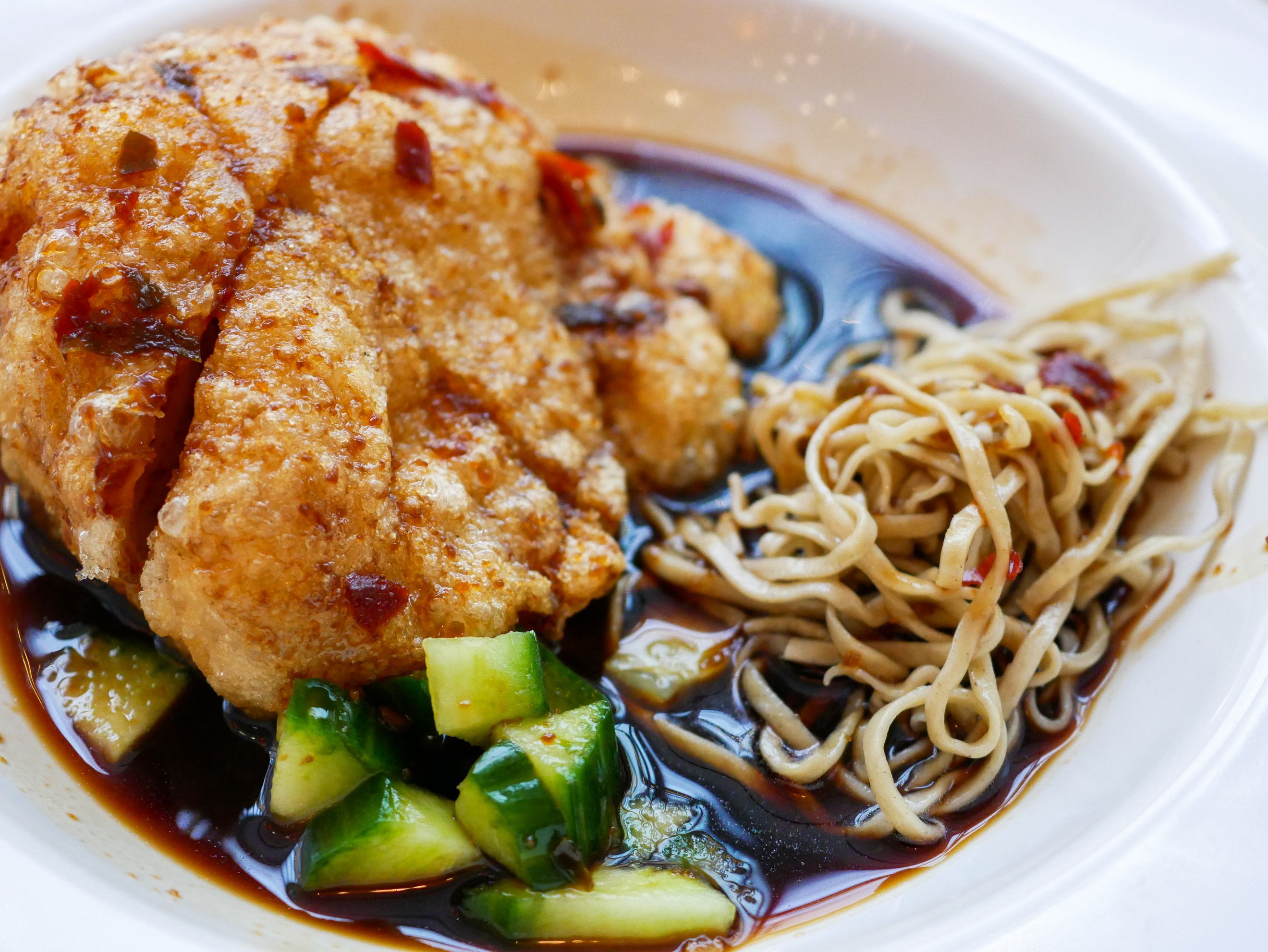 Indo Food Tour offers food, family stories and a beautiful city tour
When good people and good food come together, one thing is for certain: food becomes the main topic of conversation.

Such was the case at the Indo Food Tours which Helena @eating_habits_nl and I have been organising in The Hague. What started as a joke, ended up as a food event that was far better than I had ever hoped for. The Indo Food Tour brings people together with similar Indonesian/Dutch-Indies/Chinese-Indo roots and they all have one thing in common: food stories. Food stories that expand into family stories. Stories that talk about grandmother's recipes, the scent of granny's kitchen when she cooks her favourite recipes and the one topic she can't talk about. War.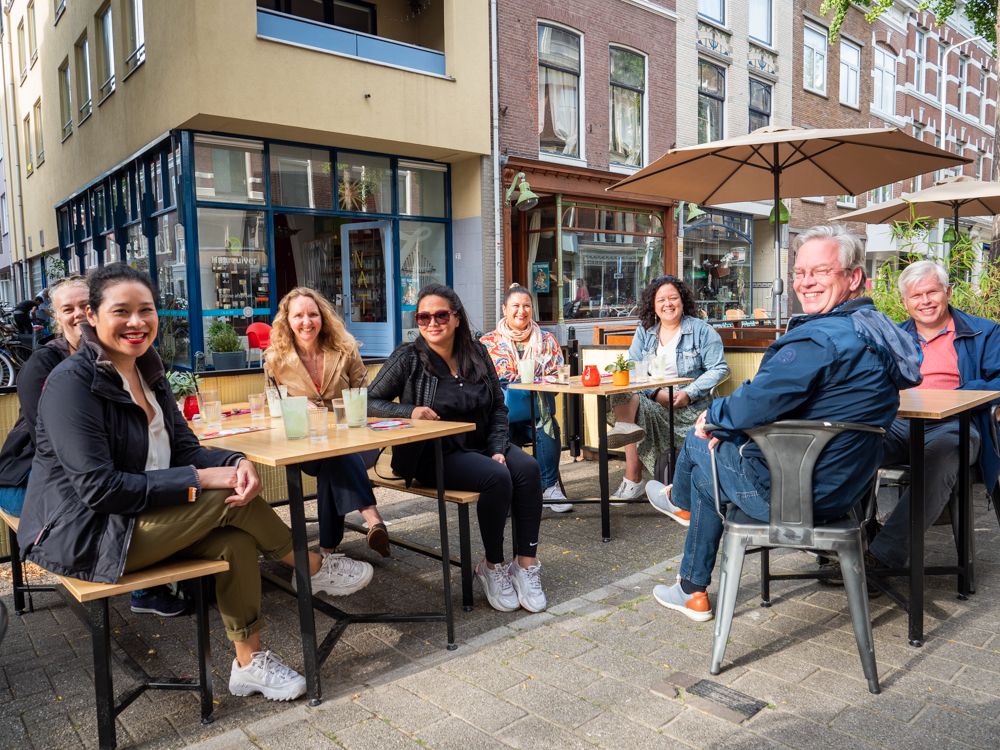 Food connects people and brings people together. And The Indo Food Tour is testament to that. People who tell their stories while enjoying a bowl of soto Betawi or nibbling on a 'risoles' snack. Or sometimes food that brings them back to way back then. Way back when Oma (granny in Dutch) used to make her soto ayam, or sayur asem or gado gado in the kitchen.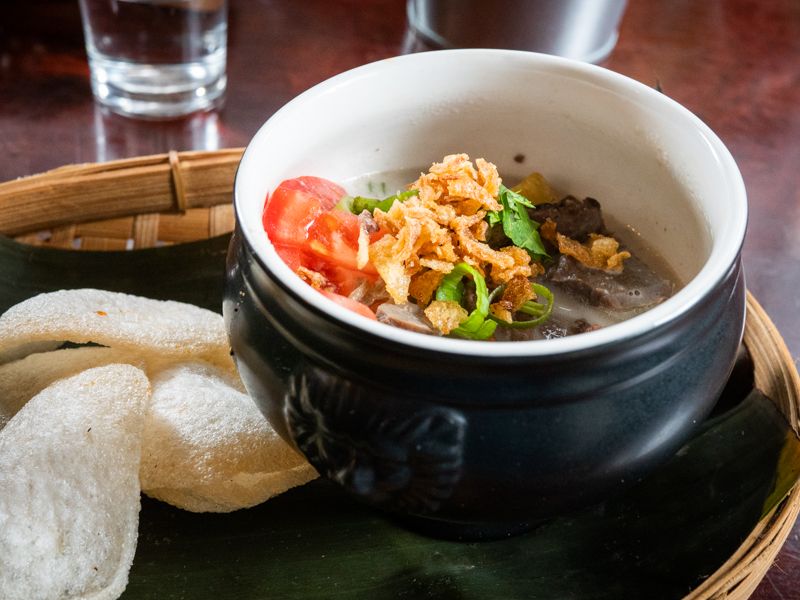 So the Indo Food Tours are definitely about food. But what I have found to be more important, is that the stories that people want to share with each other during the food tours.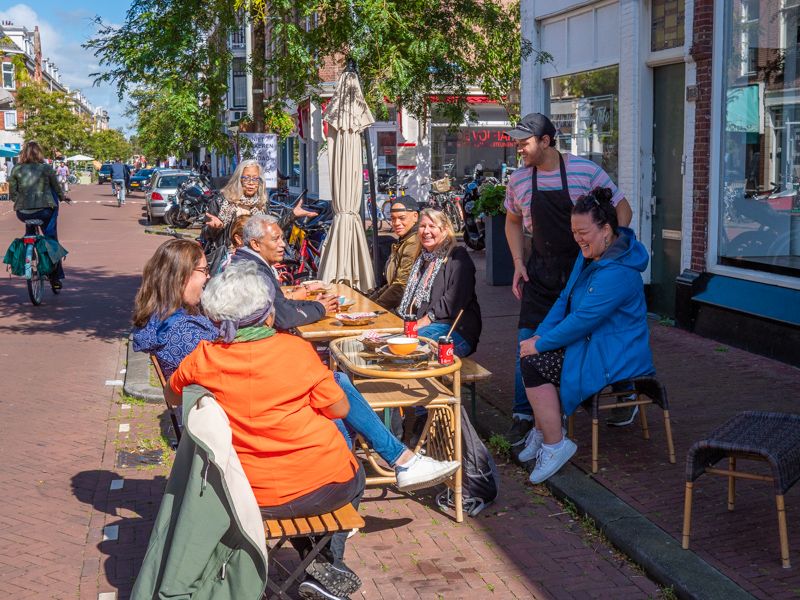 The food
Helena and I have so far partnered up with D'Java's, de Vegetarische Toko, het Balihuisje, toko Semarang, Isaku Iki and Trio Eethuis. The choices of these food tour partners were based on specific dishes the restaurants and toko's (Indonesian shops) have to offer. Either dishes that aren't easily available elsewhere or dishes they make exceptionally well.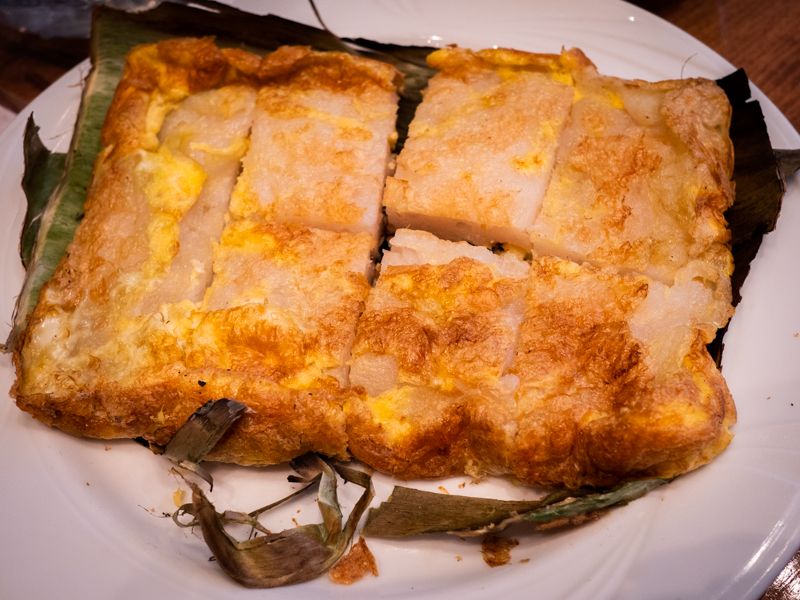 Some examples are soto Betawi, vegetarian satay and rendang, lemper, pempek Lenggang, risoles, lumpia semarang and BBQ satay.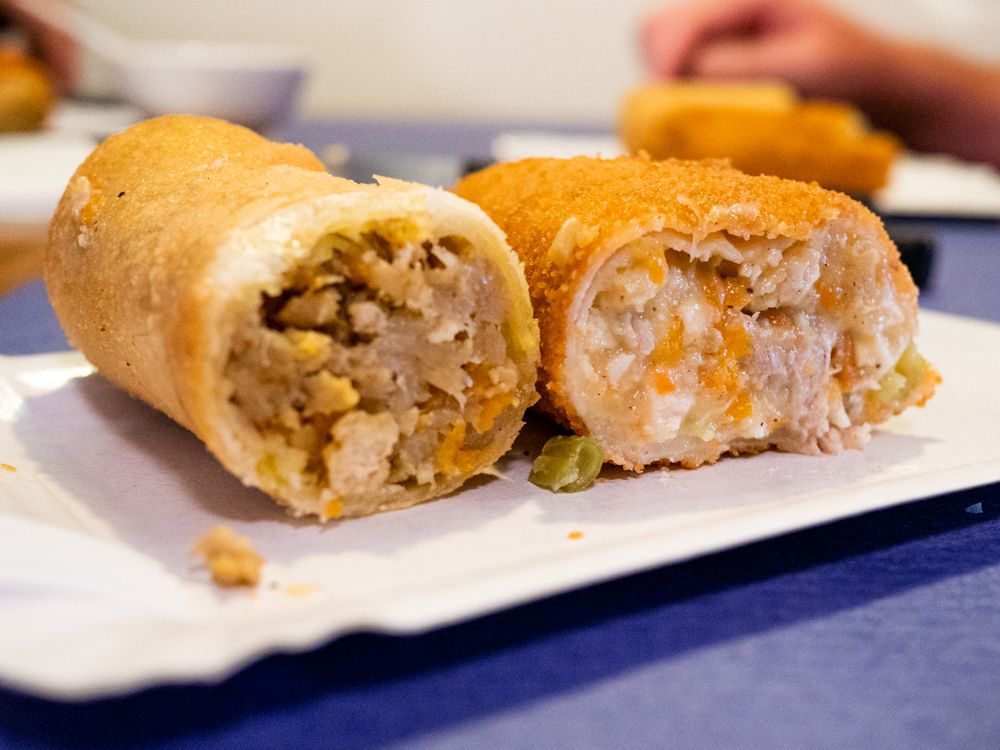 The other factor we considered was the mixture of first generation restaurant/shop owners to the new generation, offering traditional dishes in new and innovative ways.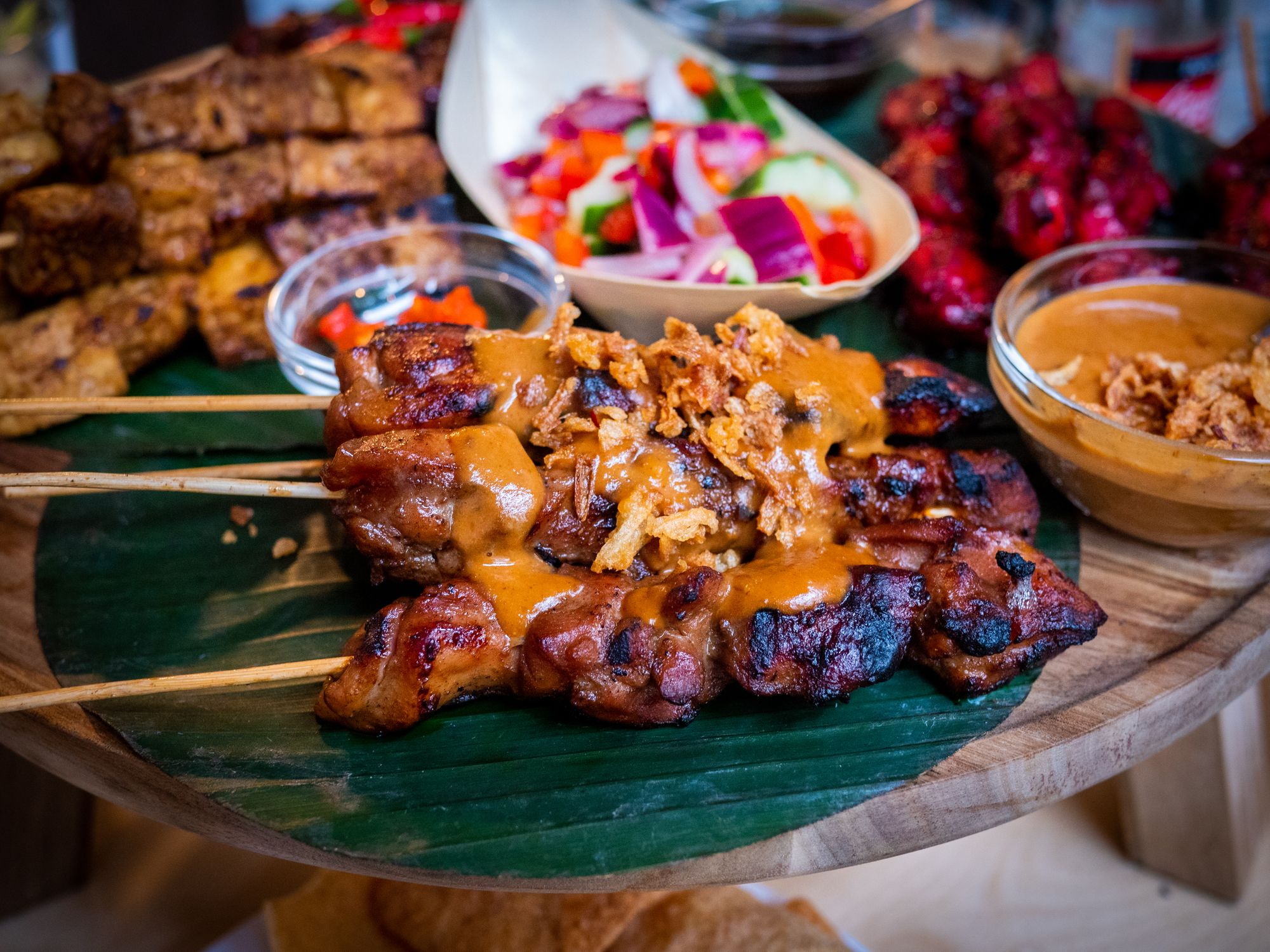 The Hague, widow of the Dutch Indies

During the second Indo Food Tour, we brought in a bit of history. A stop at the 'Indisch Monument' at the Scheveningse Bosjes brought the group to a silence as we explained the story behind this important memorial (Helena more than me). The memorial was set up to remember the suffering of the war victims from the former Dutch-Indies colony. A must visit for anyone visiting The Hague I think.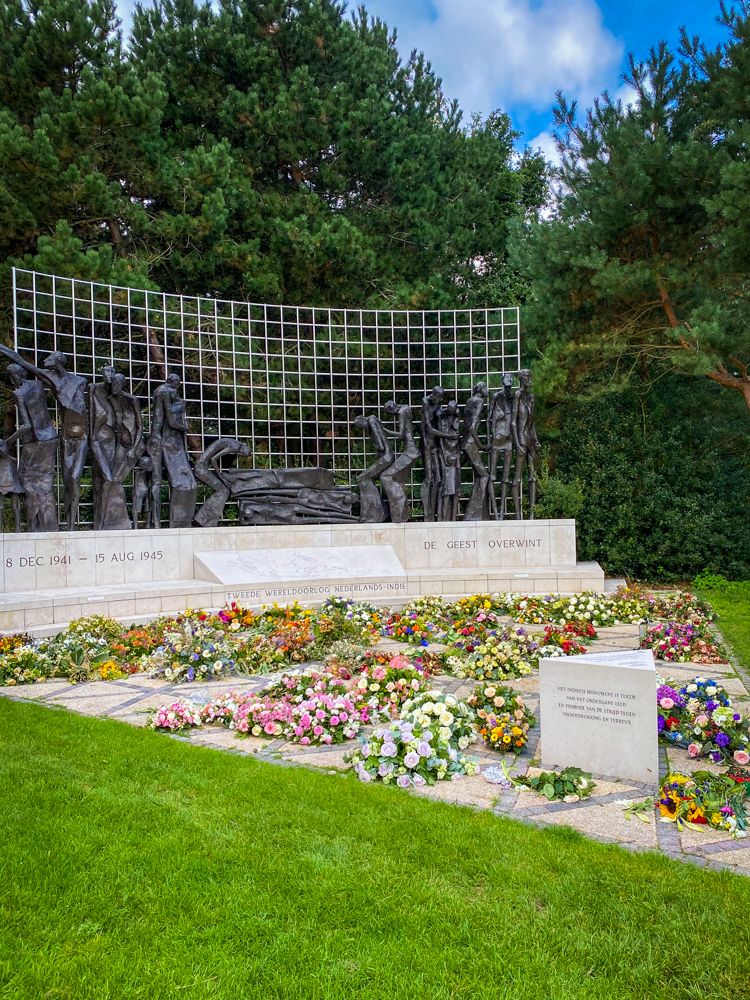 Not only do we want to bring the best Indonesian/Chinese-Indo and Dutch-Indo food The Hague has to offer, but by touring the city on a bicycle our participants get to experience the beautiful grand buildings, the lively city squares and green parks in the city behind the dunes.
Next Indo Food Tour: 2 and 24 October

Interested in joining us? We have good news! On these dates we will organise another Indo Food Tour:
2 October (it will be just Helena leading the tour)
24 October (Helena and I will lead the tour together again)
To register, go to https://eatinghabits.nl/indofoodtour-the-hague-english/
Book your place now and hopefully we'll be eating together soon!