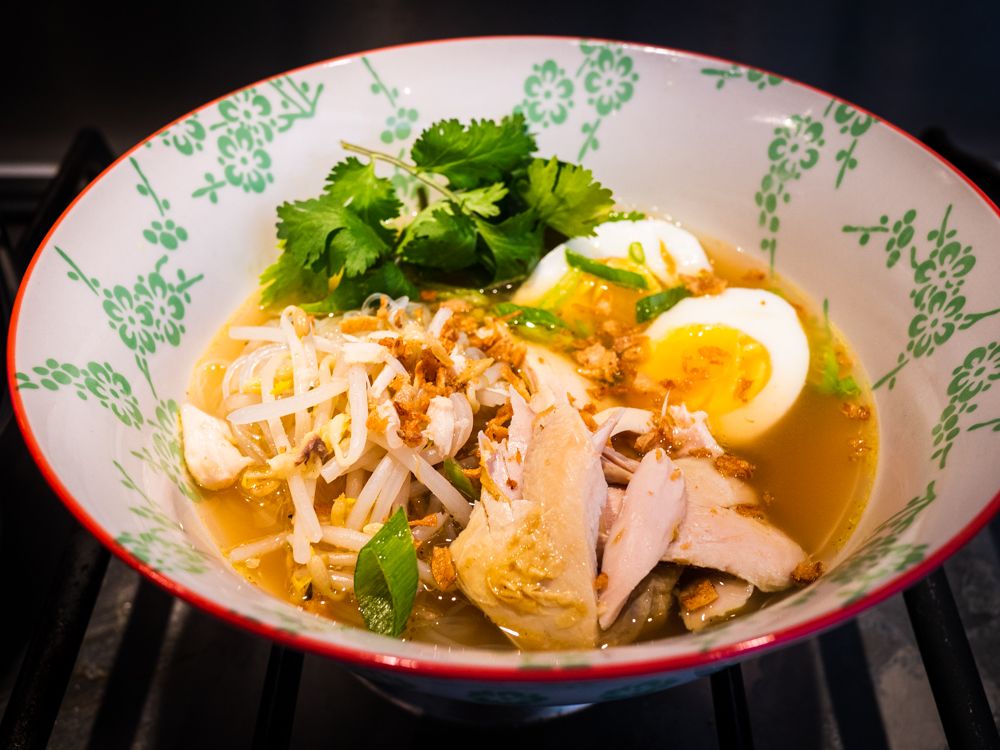 Whenever I roast a chicken for dinner, I use the leftovers of the chicken to make Soto Ayam for the next day, or Indonesian chicken soup. It's a family favourite and delicious to eat any day of the year.
This Indonesian popular dish can be found all across Indonesia, but also in Singapore, Malaysia and Suriname. Turmeric, as a main ingredient, makes the chicken broth a yellow colour. Originally created by the Madurese migrant ethnic group who reside in Surabaya, a city in East Java, the dish became popular with locals and travelled across South East Asia. Immigrants from Java carried the dish with them to Suriname.
No wonder soto ayam attracted such a large population. This hearty dish is not only delicious, but it absolutely feeds the soul! The quick version of the dish is easy to prepare and only needs a few ingredients. More of my quick version further down below.
Whenever my mom makes the dish, we all pitch in and help her prepare soto ayam for a family dinner. Bowls lined up like on a conveyor belt, each bowl is then filled with the ingredients before the heavenly broth is added.
Many recipes can be found in various Indonesian cookbooks, from a traditional version in Beb Vuyk's 'Groot Indonesisch kookboek' on page 131, to a more modern version with miso eggs by Vanja van der Leeden in her 'Indo Rock' cookbook on page 54.
As a working mom, my time is limited so I have a quick version using the ready-made 'bumbu' or spices from the brand Bamboe, which I buy at my local Asian supermarket. It's also available online through Amazon.com.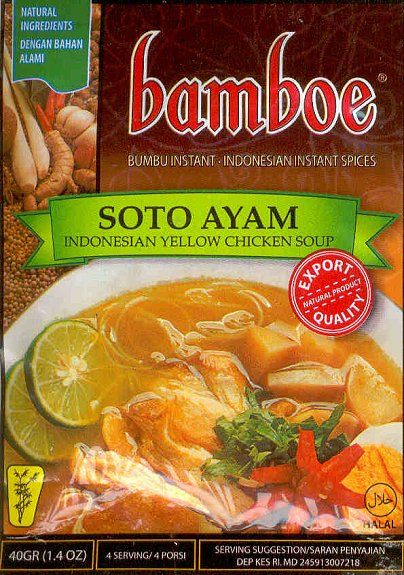 Here's my quick version to making soto ayam:
Add water as per the instructions of the spice package, bring to a boil.
Add the carcass of the leftover chicken, or add fresh chicken thighs.
Add the Bamboe soto ayam spices
Let the broth simmer for about two hours.
Take out the chicken, shred the meat and put in a separate bowl.
6. To serve, add these ingredients to a bowl:
The shredded chicken
Mung bean or glass noodles
Beansprouts - cooked for a few seconds
Chopped celery or coriander leaves
Chopped spring onions
A slice of lime
Boiled eggs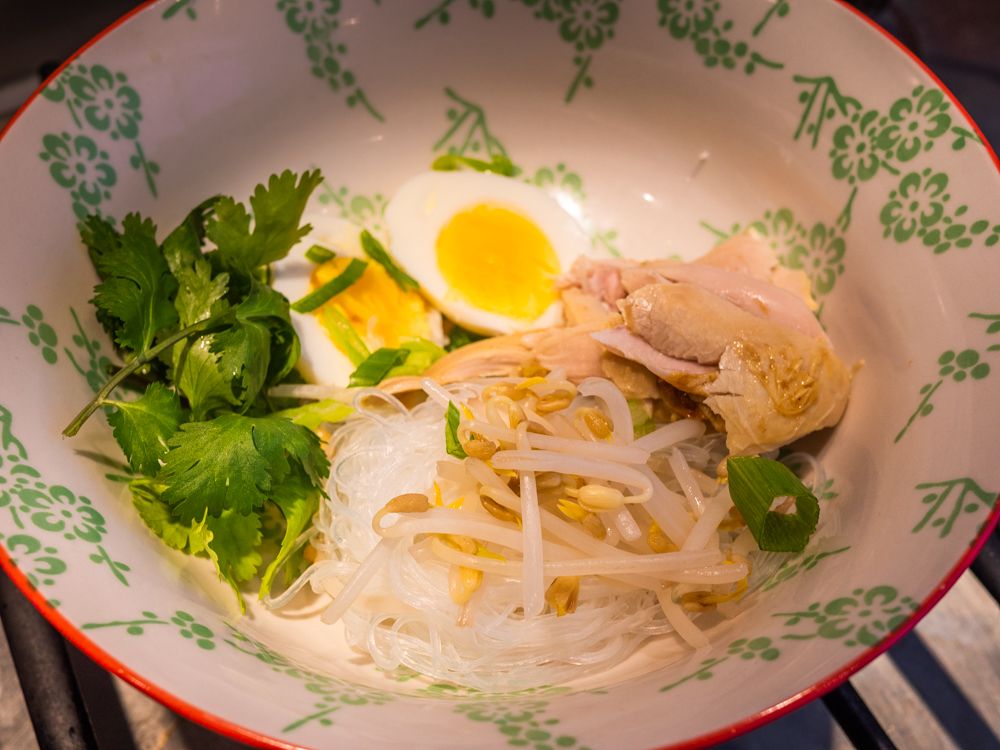 7. Add the chicken broth
8. For the condiments, add some sambal and ketjap manis to the soup and sprinkle fried onions over the soto ayam.
9. The soto ayam is ready to eat!
I eat my bowl of soto ayam with some steamed rice and 'krupuk' or prawn crackers and 'emping' (melindo nut chips). This combination is just heavenly.
Soto ayam soup is easy to make, it's delicious and healthy.
Selamat Makan!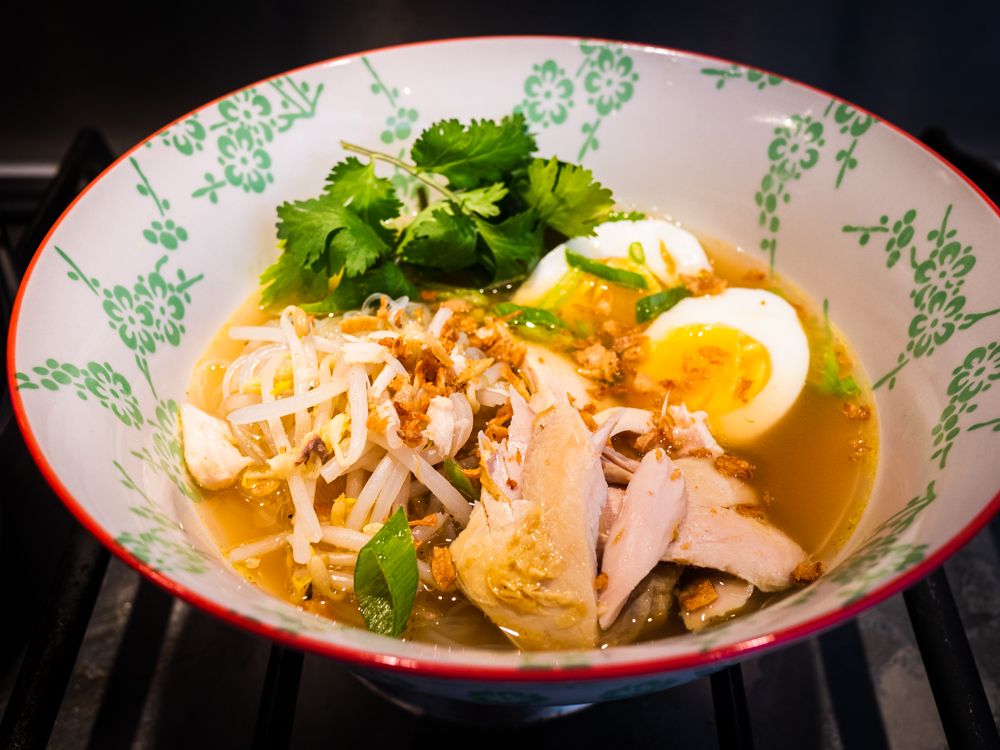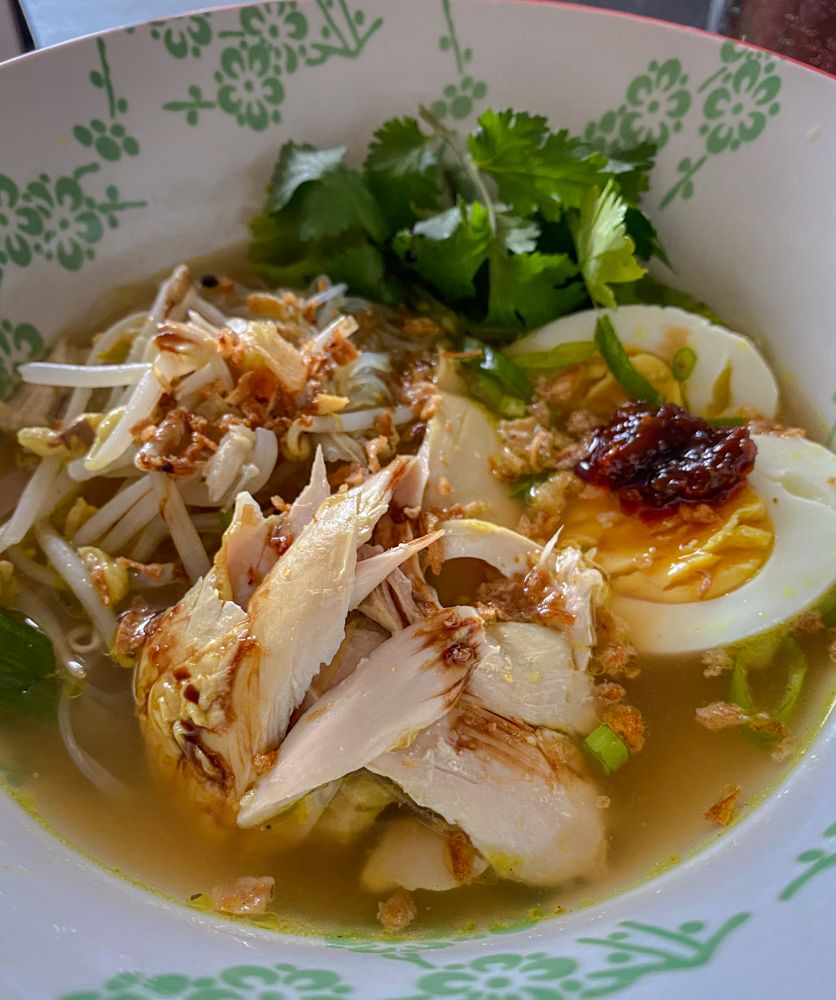 Join the newsletter to receive the latest updates in your inbox.